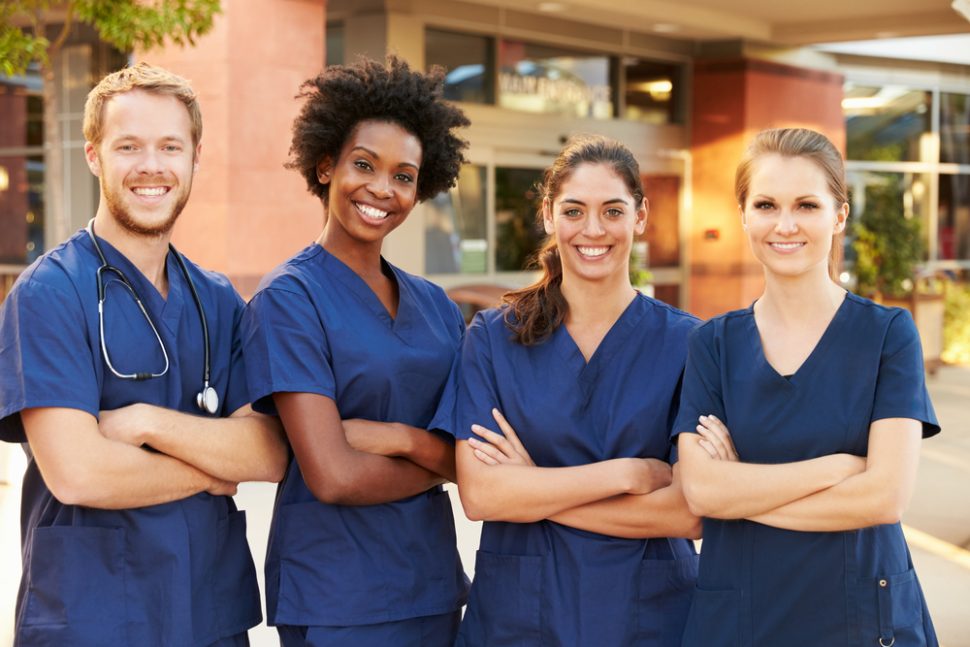 Excella Staffing Solutions LLC is a national, full-service agency based in Delaware, offering a broad spectrum of healthcare staffing solutions. We are committed to providing comprehensive recruitment and staffing solutions to meet the specialized needs of healthcare and educational organizations.
Excella's founders have over 55 years of combined experience in the life sciences industry. Individually they have worked for and with Fortune 100 companies to deliver results and create customized solutions that help patients. The Excella management team is now able to leverage their past clinical and business management expertise to combine corporate best practices with your establishment's individual values in designing a staffing solution that fits your needs.
Our dedicated staff of recruiters is composed of seasoned professionals with experience in placing superior, highly-skilled, reliable healthcare professionals in over 225 medical disciplines in facilities across the United States.
Excella's robust talent-matching screening method is applied to all healthcare professionals and exceeds the regulations of The Department of Health in every state as well as the guidelines of The Joint Commission. The utmost attention is given to ensure all healthcare professionals are compliant in all aspects of the credentialing process.
At Excella, we realize we are serving the communities in which we work and live, so we have an equal commitment to employees, clients and patients! Our success depends on finding healthcare professionals the right job, providing facilities with the best personnel and ensuring patients receive the highest quality healthcare possible.